Cedar siding is a gorgeous material that sets a home apart from the others in the neighborhood. However, unlike vinyl, cedar siding requires a special kind of care. For example, you cannot merely point, aim, and pull the trigger of your trusty power washer at cedar siding, blast away the dirt, and call it a day. Doing this will cause damage to the material. You'll have very clean cedar shingles lying on your lawn. According to Dwight Barnett, a certified master inspector with the American Society of Home Inspectors, power washing can be successfully applied to cedar siding safely as the setting is turned to low pressure.
Is Pressure Washing Harmful to Cedar Siding?
Pressure washing, otherwise known as "power washing," utilizes highly pressurized water spray to remove dirt, animal droppings, loose paint, and other debris from surfaces like siding, brick, automotive parts, and concrete surfaces. Water that is fed into a mechanical pump is released by gallons per minute to offer a heavy-duty cleaning solution during the act of pressure cleaning. This can be a highly effective way to clean cedar siding when appropriately executed. So, in short, pressure washing can be used to clean cedar siding without harm if applied correctly.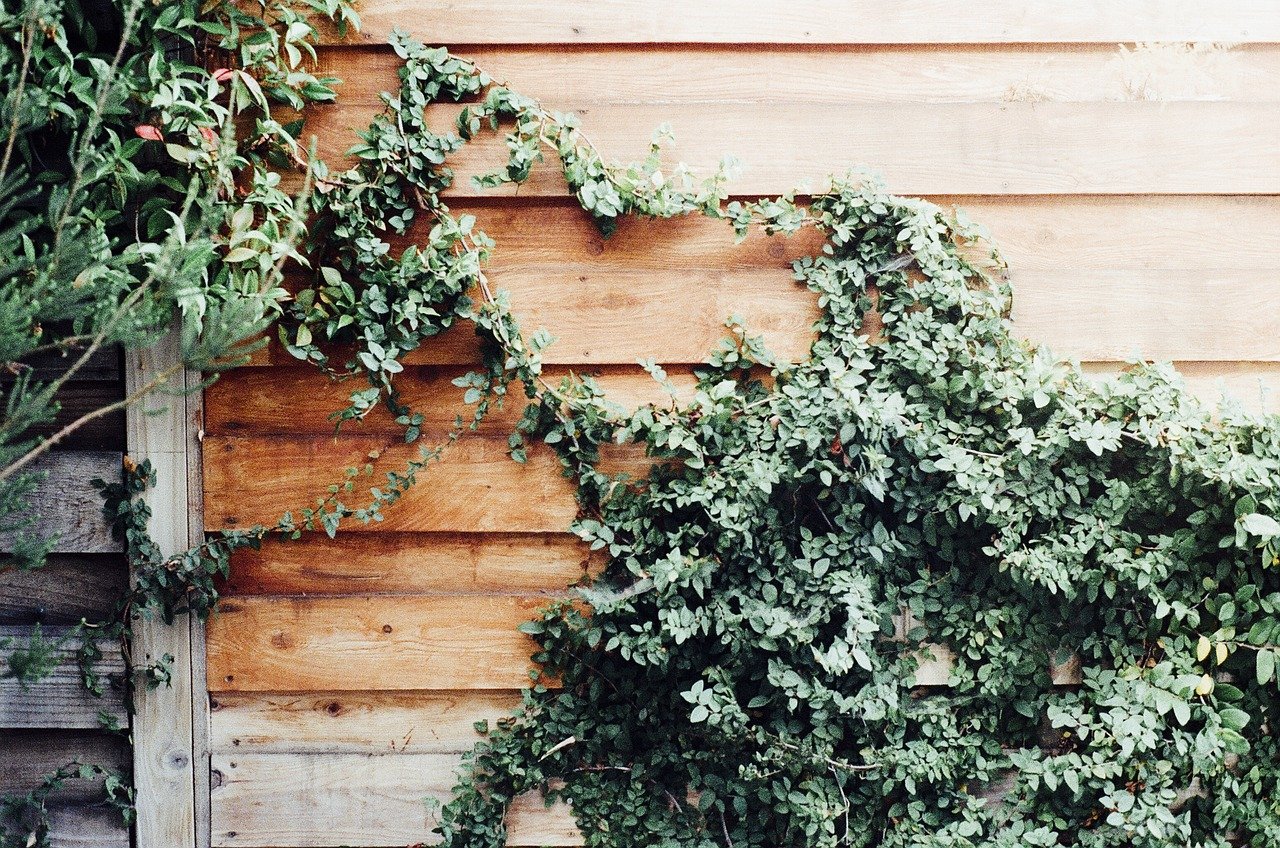 In a nutshell, that is the gist of what power washing is and why it is done. If you're curious about pressure washing cedar siding and other surfaces, you've come to the right place. Would you like to know why pressure washing cedar siding isn't always a good idea? How much does it cost to have a professional power washing company do this dirty job for you? Can you use OxiClean to clean cedar siding? Continue reading to find the answers to these questions and many more.
What is the Best Way to Clean Cedar Siding?
Before you begin gathering supplies to clean your cedar siding, you need to assess the root cause of why it is so dirty in the first place. When cedar siding is first installed, it looks gloriously beautiful. The wood is freshly stained or painted, and it increases the curb appeal of your property. However, after a few months, you notice the dirt begins to accumulate, and after a year or two, your siding starts to lackluster. You might be wondering why is my cedar siding turning black?
One of the biggest reasons why cedar siding starts to darken and look dingy is mold and mildew. These undesirable substances can give your once attractive siding a dark appearance. Mold typically grows on the side of the building with the least amount of sunlight, so you'll notice the worst spots lurking in those areas. When it comes to mildew, there is a specific protocol for getting rid of it that must be followed, and it begins with oxygenated bleach.
Did you know that when cedar siding or decks are treated with an oil-based stain, they become a proverbial breeding ground for mold? This is because mildew and mold spores feed off oils that come from linseed, tung, and animal fat. Yep, these oils are often found in many paints and stains. If your building doesn't get a sufficient amount of sunlight after a nice downpour, the chances of mold growing on your cedar siding are high. Mold and mildew love moisture.
It is highly recommended that you treat the mold and mildew on your cedar siding before going at it with a pressure washer or brush and bucket. Honestly, your efforts will be futile if you scrub or blast away the dark spots without killing the mold first. All of your hard work will be undone in a matter of days because without attacking the mildew, you're essentially feeding the colonies with the water you're using.
So, what's this oxygenated bleach we speak of?
Can You Use OxiClean to Clean Cedar Siding?
Absolutely! The official OxiClean website gives step-by-step instructions on removing stubborn stains from decks, patios, deck furniture, and more. Since these surfaces are made from wood, it is perfectly acceptable to clean cedar siding with the product.
OxiClean uses the power of oxygen and bleach derivatives to break down the barrier shells of algae, mold, and mildew from cedar siding. Brilliantly, this product is perfect for uncovering wood's natural beauty, which makes it a prime candidate for cleaning up grimy cedar siding. 
When looking for an OxiClean formula, you want one free of sodium hydroxide or potassium hydroxide. These chemicals can break down the integrity of the wood. We recommend that you stick with the OxiClean brand and stay away from generic formulations for this reason.
Mix the powdered Oxiclean as four parts water to one part powdered product and apply the solution with a garden sprayer. All the OxiClean to soak into the wood for around fifteen minutes. Once the time is up, you can use a soft-bristled scrub brush to remove the debris, followed by a rinse-off with the garden hose.
So, Do I NEED a Pressure Washer to Clean Cedar Siding?
Using OxiClean is the first step to getting your cedar siding looking like new again. As aforementioned, you want to kill any mold or mildew before proceeding to the next leg of the cleaning protocol. Once you do that, you can finally whip out the big guns: your pressure washer!
Not so fast! We know you're excited to use your power washing system on your house, but you need to know a few things before getting started, so you do not harm your cedar siding. 
Suppose you don't already have a pressure washer: choose a multifunctional machine with settings for all types of surfaces. You want to make sure your washer can be set to a very low-pressure setting not to cause harm to your cedar siding.

Research the types of pressure washing detergents that are appropriate for cedar siding.

Simple Green

is an excellent choice because it is formulated to kill mold, mildew, and algae. This detergent makes a wonderful complement to the pre-treatment of OxiClean.

Using a black tip on your pressure washer, cover your cedar siding with the sudsy detergent. If you have a lot of dirt and grime still left behind from the OxiClean treatment (this is for siding that hasn't been washed in decades if at all), you may want to suds up a second time. Allow the detergent to sit for a spell before rinsing it off.
Now it's time to take off! The moment you've been waiting for: pressure washing! Now, don't get carried away because you don't want to harm your wood siding. Pressure washing is powerful, so make sure your machine is set to the lowest speed possible. Begin by making smooth, controlled passes over your cedar siding, gently removing dirt and soap residue. You should keep the power washing wand at least two feet away from the siding and keep it angled a smooch as you can to prevent buckling.
Be aware. Make sure to avoid directly spraying gutters, light fixtures, and other ornamentals during the pressure washing procedure. These items are too delicate to withstand a direct hit of pressurized water. Ensure you keep an eye on your cedar siding for any weak spots and try to avoid these areas.
These are the basic principles of removing mold from your building and keeping it clean. Is pressure washing bad for cedar siding? If done incorrectly, yes. But if you follow these steps, you should be left with nothing but gorgeous wood shakes.
Go the Professional Route: Hiring a Contractor to Pressure Wash Your Cedar Siding
You might find the task of pressure washing cedar siding daunting, and we don't blame you! There's a lot that goes into the procedure. Pressure washing can be bad for cedar siding if you are inexperienced or don't understand the products you should use and how to apply them. Luckily, there are excellent companies that exist to help you out in this arena. ProClean Power Washing in Northern Michigan is one of them.
Hiring a company to help you blast through the grit and grime on your wood siding is what we would personally do because these professionals have experience and all the right tools and equipment. Most of the time, a professional power washing company will guarantee their work. When you attempt to power wash your house and accidentally damage it, only you are responsible for paying for the repairs. Not fun!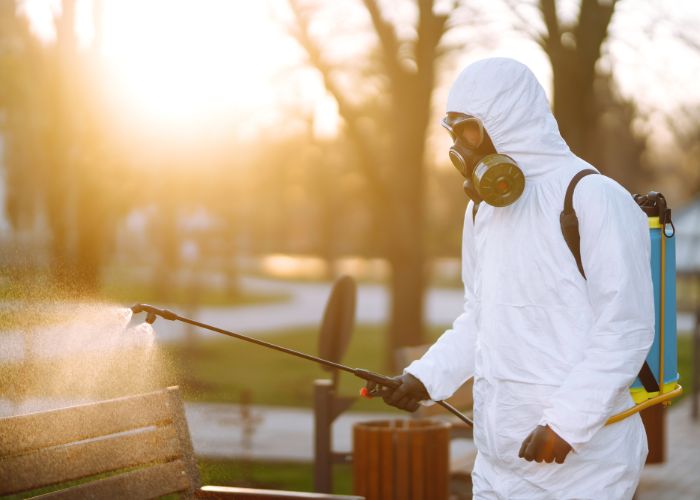 You may be wondering how much professional cedar siding pressure costs. Here is what Homeguide had to say about it, "Pressure washing prices range from $173 to $311 on average with most homeowners spending around $211 to hire a professional. Power washing a house costs $173 to $358, while pressure washing a deck or driveway ranges from $108 to $262. The average cost for power washing is $0.35 to $0.77 per square foot, and your total price will depend on the square footage of the job."
There are other costs to figure in as well, such as if you want more than just your house pressure washed. You can discuss all of these things with the company you choose. Most companies like ProClean Power Washing will offer a free estimate, so you know exactly what you'll be spending. Our pressure washing pros will make your home shine in Northern Michigan with an exterior house cleaning.
You're Primed & Ready to Take on Cedar Siding Pressure Washing
Whether you take your chances and pressure, wash your cedar siding yourself or call a professional to do it for we are confident you'll end up with an immaculate looking house. If you choose to go at it alone, keep in mind these critical points as to not harm your cedar siding:
Always use OxiClean powder to kill off mold and mildew before pressure washing

Use a detergent that is suitable for wood siding

Make sure your pressure washer is set to the lowest setting

Be aware of fixtures that can easily be broken from power washing

Keep calm and take your time
That's a wrap! Now you have a good grasp on how to pressure wash your cedar siding successfully. If anyone asks you if pressure washing is bad for cedar siding, you'll be able to give them a thorough answer. Remember, pressure washers are powerful tools but will give your siding the kind of clean you probably haven't seen in years. Good luck!